In another lifetime, my good friend, Chris, and I spied Moonlight Ridge and vowed to traverse it. That was in the winter of 2013. Fast forward to early Autumn of 2022 when Chris and I finally had the opportunity to begin this incredible hike.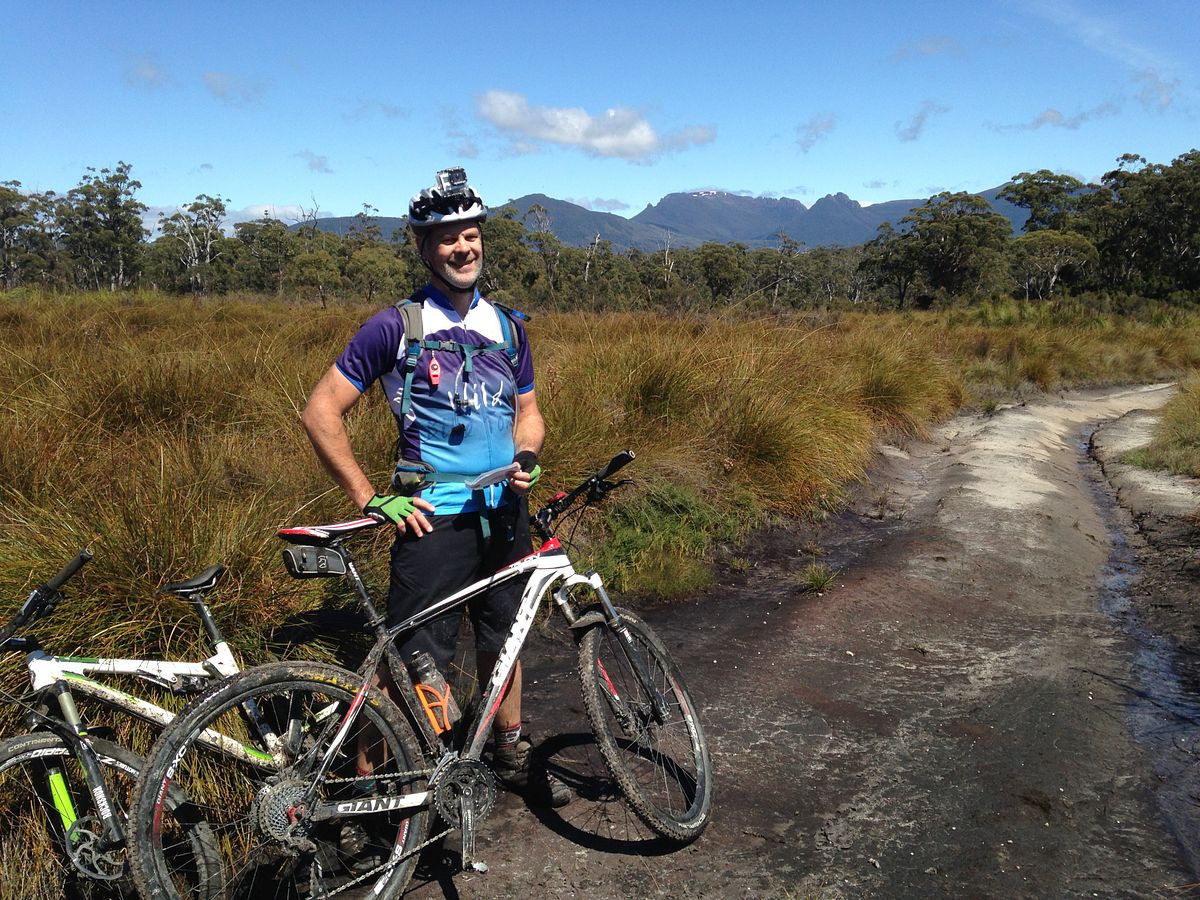 Those who know, know
Unless you're familiar with Tasmania, Tasmania's Southern Ranges probably wouldn't register on any list of attractions. However, for anyone with more than a passing interest in Tassie's trail network, the Southern Ranges are a challenge on everyone's list. You can see it from almost anywhere south of Hobart, most notably from Bruny Island's famous lighthouse and, on a clear day, from kunanyi/Mt Wellington.
The walk in is tough, steep and long. There are not many places to refill water canisters and camping is either exposed or deep in forest. It's not for everyone and will test your resolution many times. That said, once you reach Hill One all that falls from your mind as the views and the terrain leave you breathless (not just from the gruelling hike to get there!). There are views to Southport Lagoon, Precipitous Bluff (above the southern ocean) and Federation Peak (possibly Australia's most dangerous mountain).
For a photographer, it's a case of "where should I point the camera next?" Choosing a shot is as difficult as the walk, especially keeping in mind that it's a long walk and time ticks on.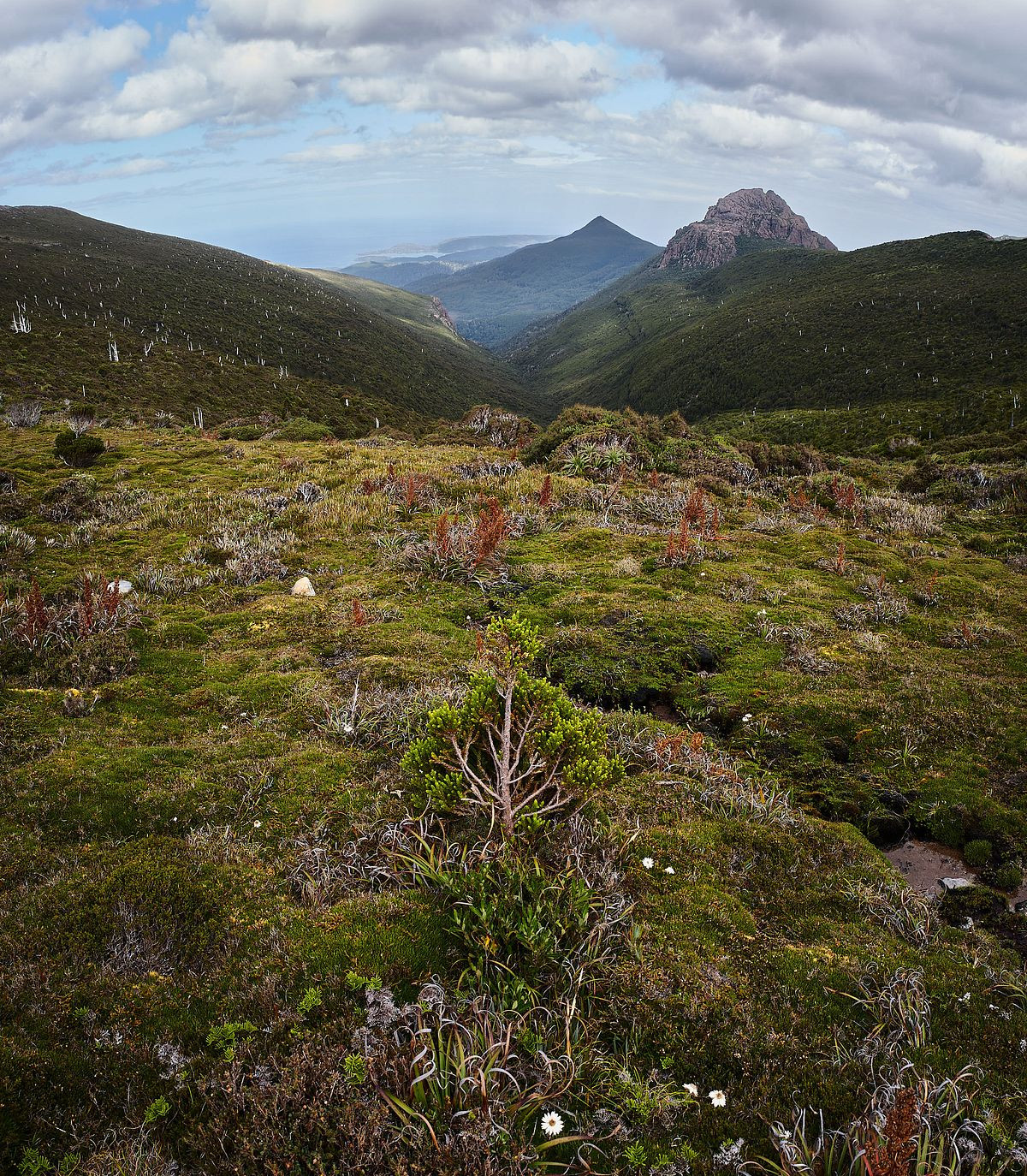 Location, location, location
Moonlight Ridge forms just one part of Tasmania's Southern Ranges, which includes the iconic Precipitous Bluff. It stretches ~20km from end to end, but is more like 35km to walk. The trail head is south of Dover, behind Ida Bay, some 1.5–2 hours' drive, dependent on weather conditions and traffic.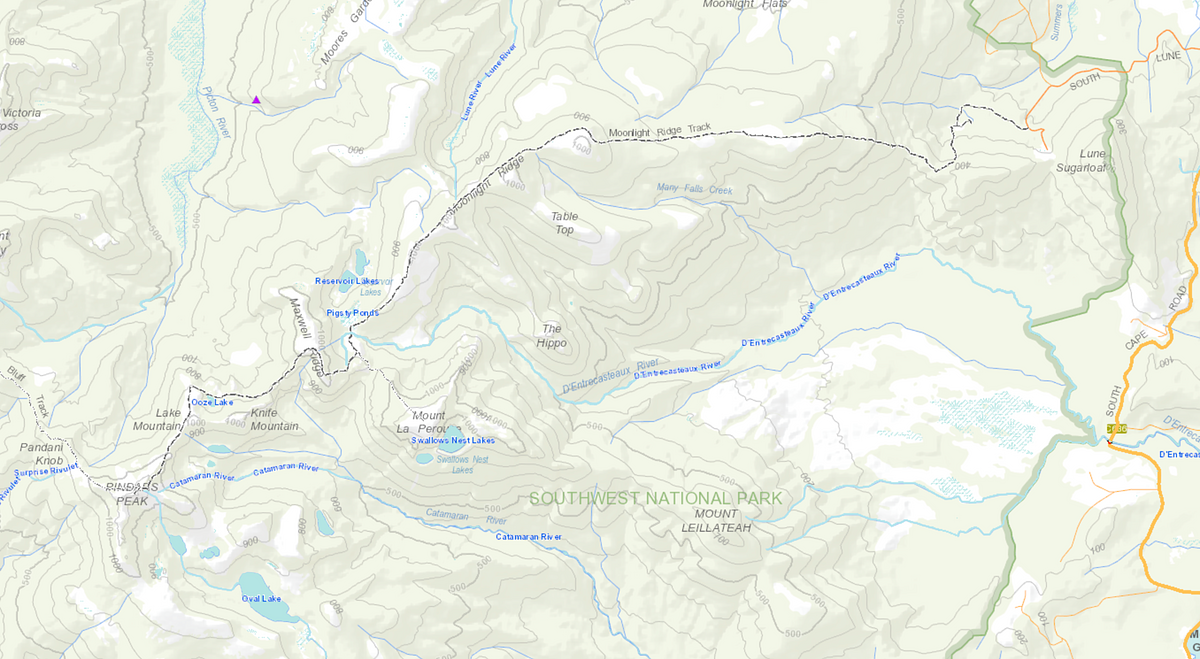 In the beginning…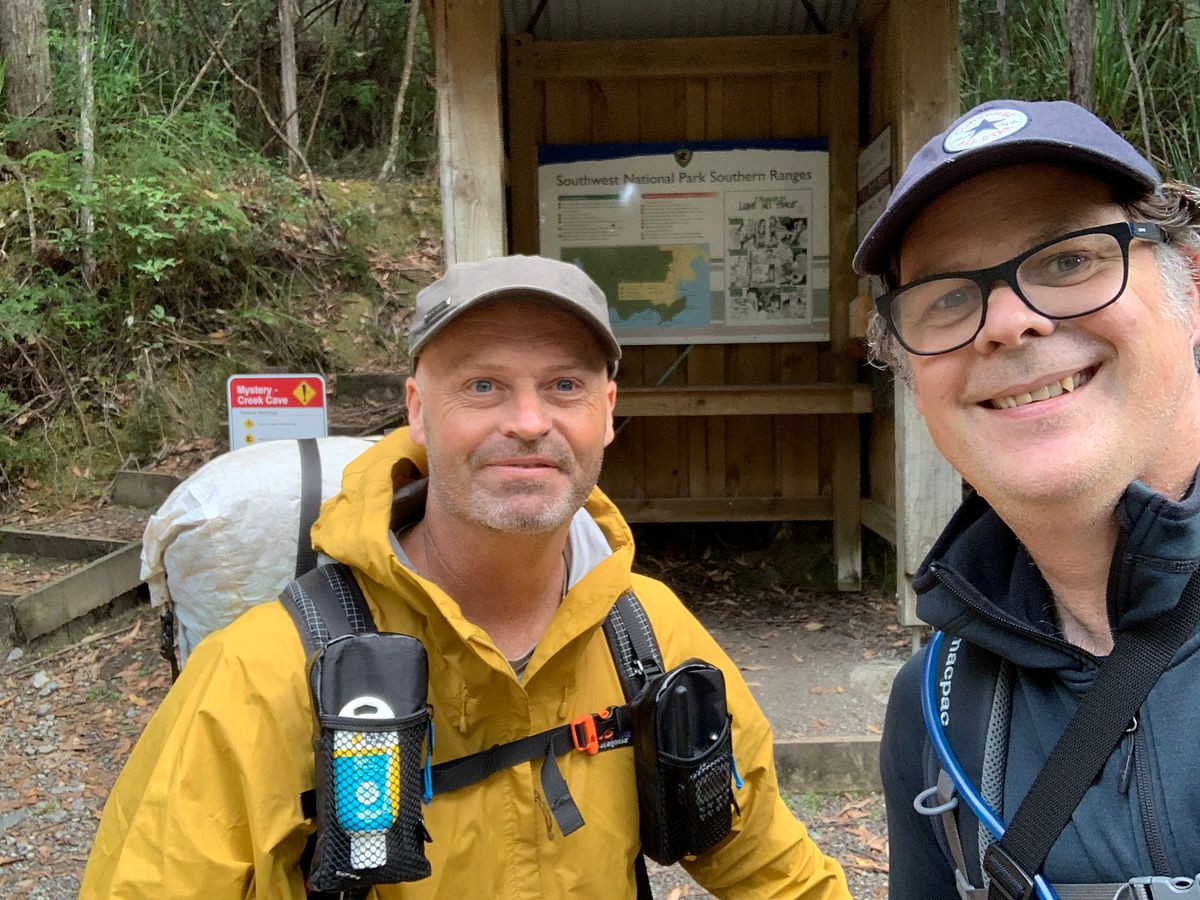 We decided, at the last minute, to head down the afternoon before to get a head start. It was early Autumn and our 6:30pm start still gave us a good lead-in. We knew it was a long walk and wanted to get as far as possible to make the most of the day ahead. The car park was largely empty (it also serves as access to Mystery Creek Cave), which gave us hope that we would have the place to ourselves. A true wilderness experience is best when you feel like the only people on Earth.
We donned our gear, signed in to the walk, and began with a nice walk along an old railway bed to the old limestone quarry. A bit of history here: Ida Bay, until recently, mined limestone until it looked like it would impact on the cave system below - Australia's largest cave system, recently proven to join up with one near Mount Field, some 80km away.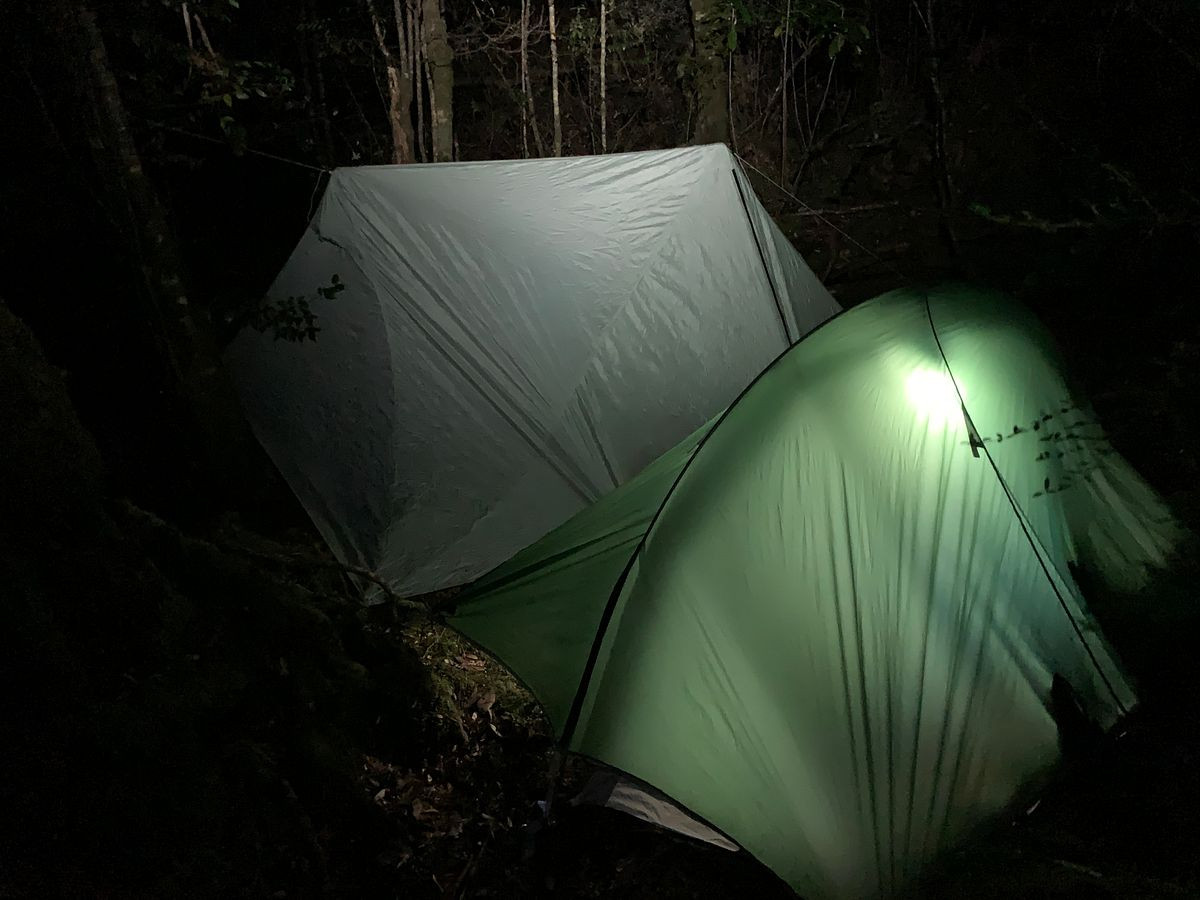 Once we reached the quarry, the trail took a distinct upwards vector. With fresh legs, we made good time, but by 8pm the light was failing and we started looking for a place to pitch our tents for the night. Let's just say there weren't many options. We knew there was a spot ahead, but we'd already put our head torches on and were struggling to find the trail at times. We did actually find a level spot with enough space on the trail itself, so we pitched where we could fit, had dinner and turned in for the night.
A long day of incredible scenery
We woke to a spectacular sunrise, which lit up the forest with bright orange spotlights. We took our time photographing and exploring the immediate surrounds before heading off at a respectable 9:15am.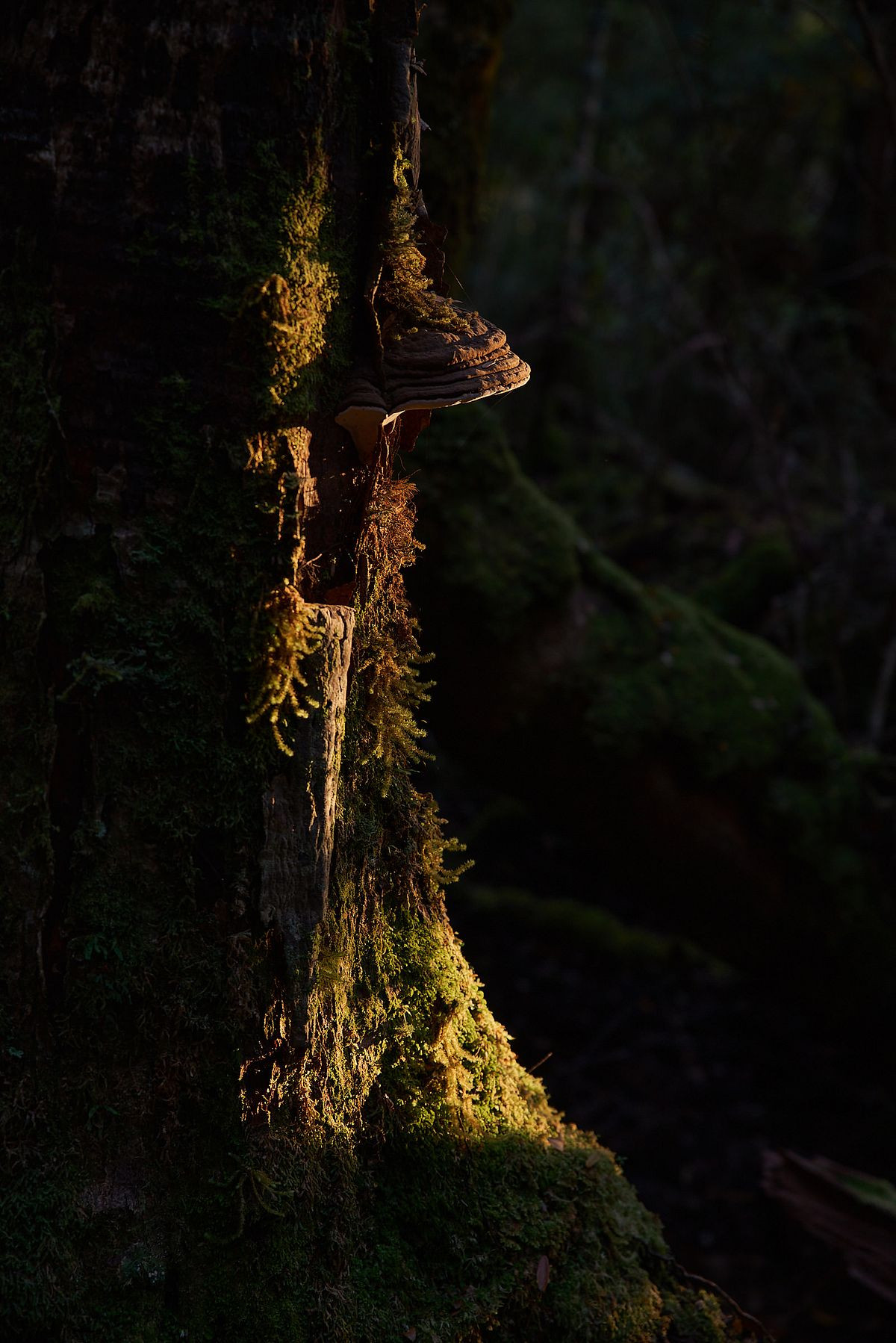 The trail itself wasn't difficult, but it makes for a very long day. It was 12km from our first camp to Pigsty Ponds, our first camp proper, with an overall elevation gain of 900m (on top of the previous 350m over 5km). The landscape is, at first glance, unforgiving, before it opens up to spectacular views on all sides. I'm not going to lie, it was a tough day's walk with 22kg on my back, especially with the extra weight I've been carrying on my body.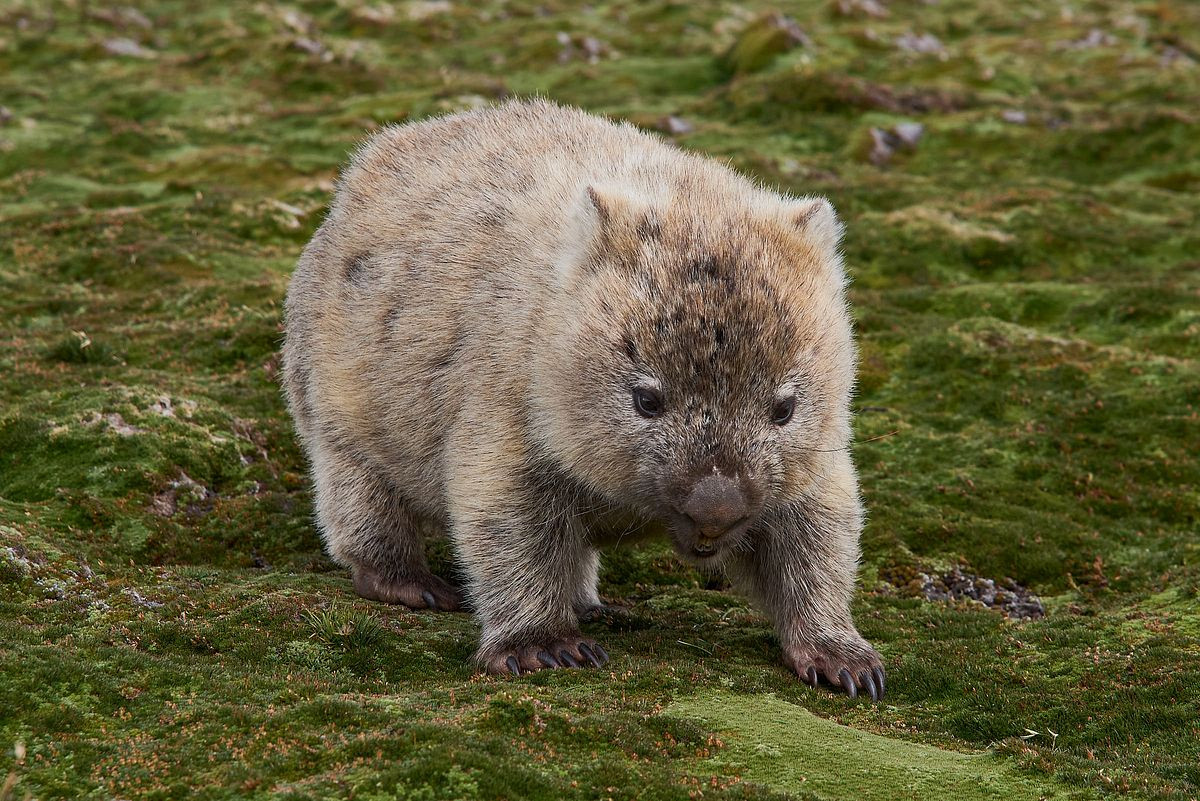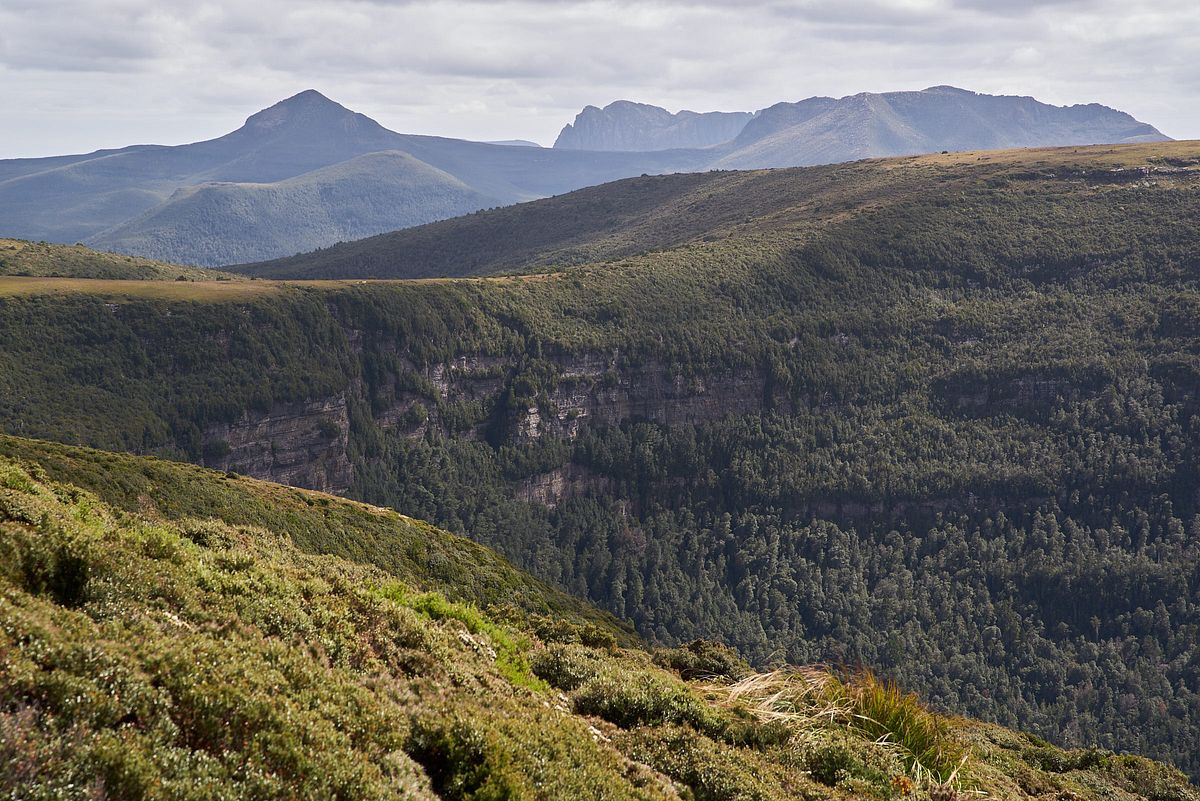 Pigsty and Beyond…
There are two decent camping spots at Pigsty but they were taken. Whilst there was room, we preferred to be away from others, so pitched on what we later realised was a swamp. The ground was spongy and damp underneath, but was solid enough to take our weight. Our inexperience in open area camping really came to light here, as overnight we experienced winds so strong that our tents were pushed down to our faces. But they held! The next day we moved to one of the recently occupied sites.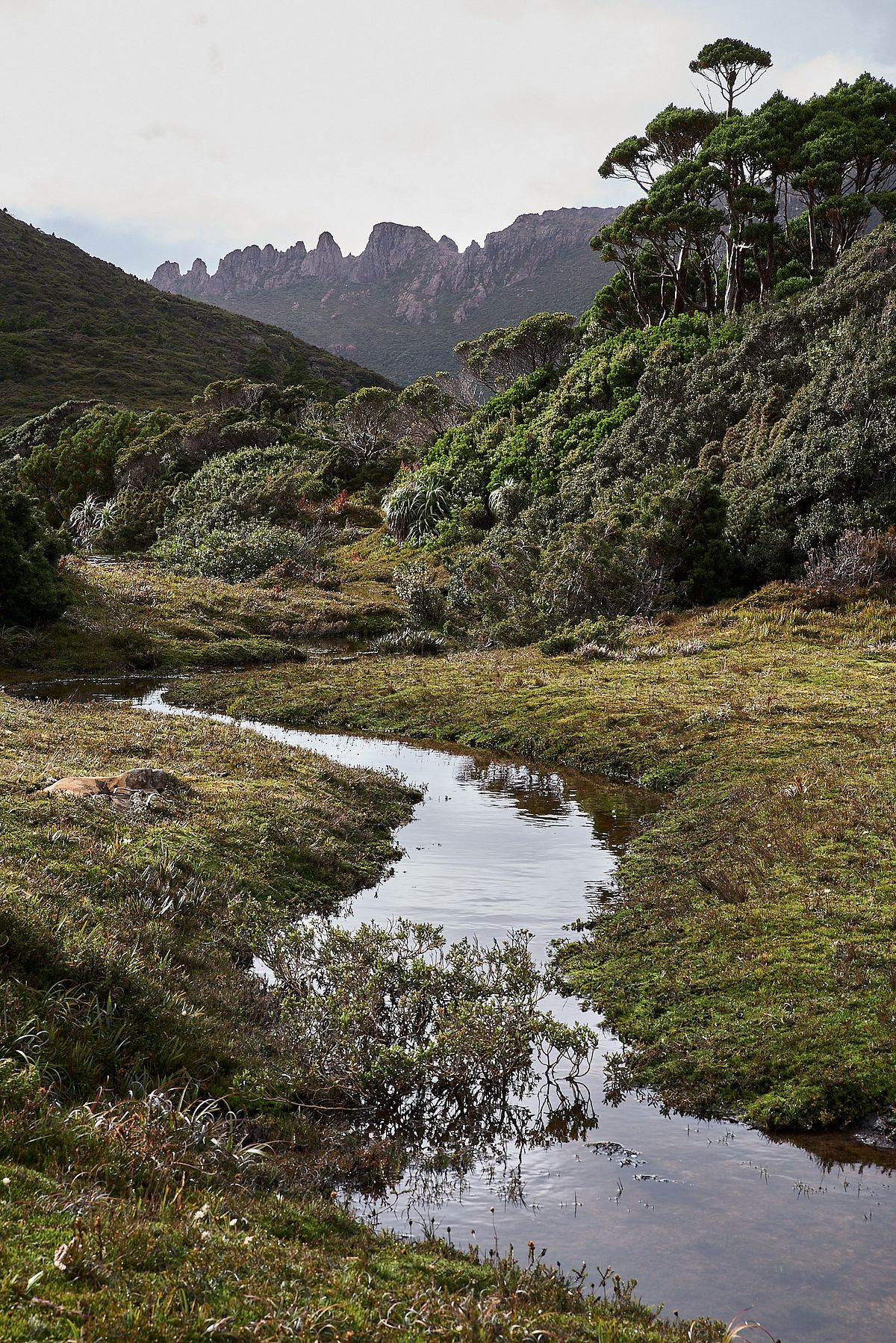 Our main goal was to climb Mount La Perouse and dedicated a full day to exploration of the area.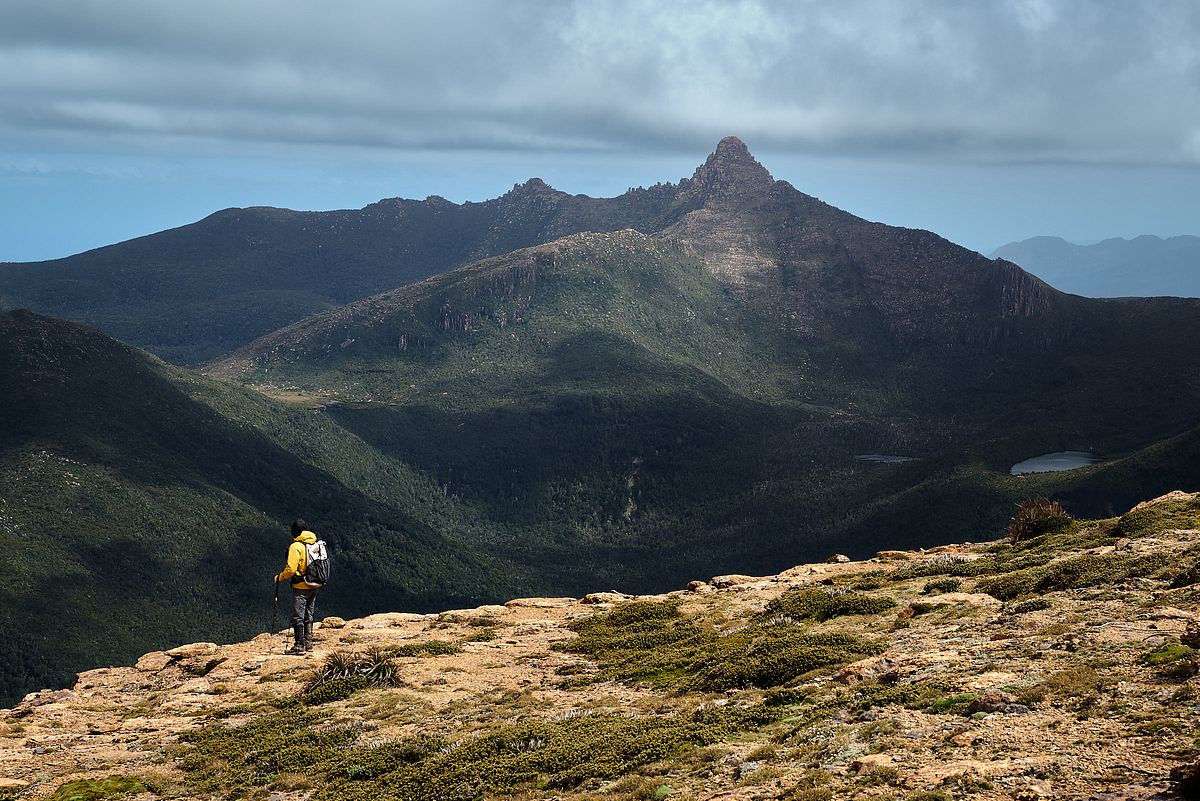 Mount La Persouse itself isn't very interesting once you're there. It's pretty much flat, covered in slat shaped rocks and a massive cairn erected at the pinnacle. But the views are absolutely spectacular. None of my photos really did the landscape justice. It really is a place that needs to be experienced, and maybe that's why it's not on the list of walks that attract visitors.
We met one walker, Peter (70+ years), at Pigsty Ponds. He loved the range so much that he did it again in 2023!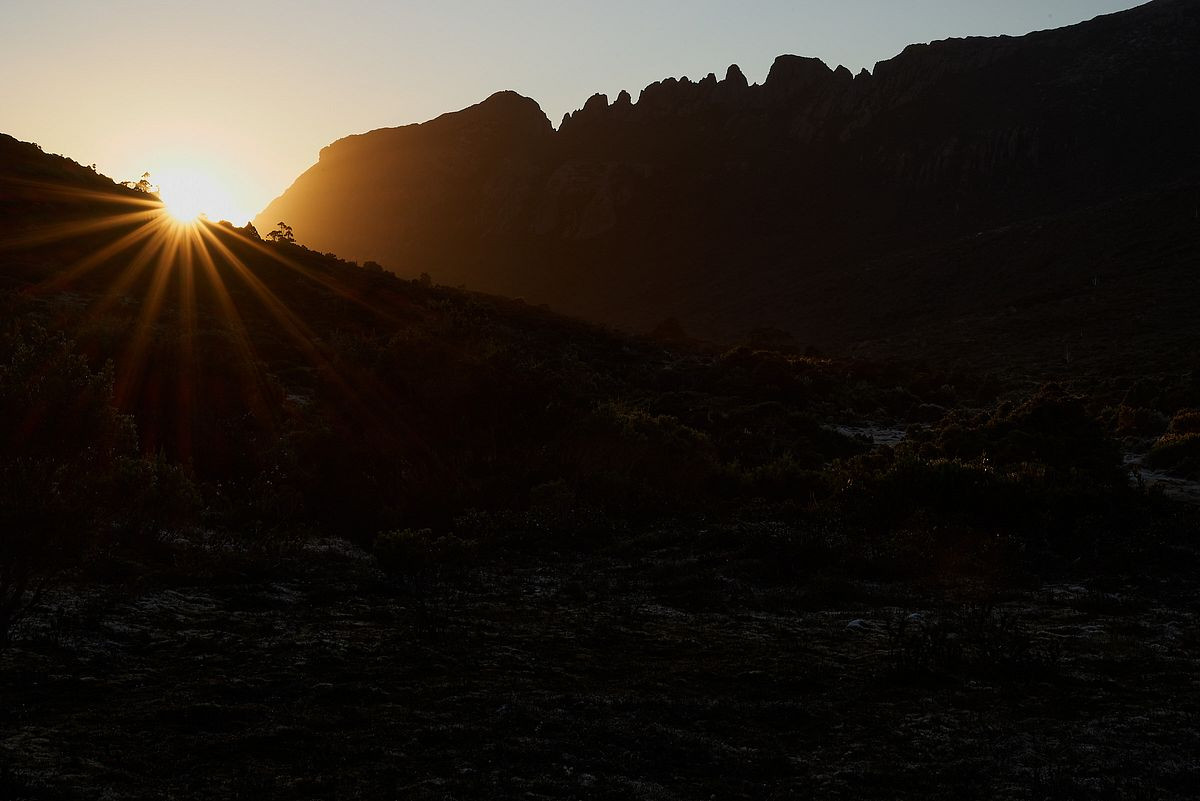 Much of our return walk to the car, we both discussed how we want to come back and spend more time. Maybe even camping midway so we can explore more and take more opportunities to photograph.
Images containing me (in the black) are courtesy of Chris.